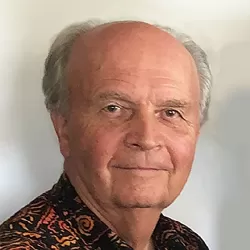 Several years ago, we had 17 tornadoes come through our surrounding area. One, just blocks from us. As a result, my wife, Sheila, asked me to look into acquiring a tornado shelter in our home.
After exhaustive web searches, I wasn't comfortable with the options available, so I created a tornado shelter that could be engineered into a closet — not one stuck in the garage or buried in the yard. Thus, the Armored Closet Tornado Shelter was born.
I trust you will be extremely happy knowing that your protection from a tornado, intruder or burglar is just a step away — right inside the comfort of your home!
I would love to personally respond to any questions that you may have about Armored Closet products and services.
David Magiera, Founder
Armored Closet | Tornado Shelter & Safe Room